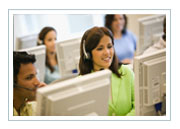 Our team members are the Subject Matter Experts in their profession. We share our expertise, experience and take enormous efforts in consistently delivering our high quality services at a significant discounted rate to our customers. The cost benefit is achieved by basing our execution team in India and taking India's low cost and high quality work force.
Productivity and Quality at the ½ the Cost.
Proactive process improvement using the tool of Tap Root, the system for Root Cause Analysis.
24X7 Operation.
High Quality Workforce.
Development of Novel Tools for Data Analysis.